Every Wednesday I pick my favorite cover from all the comic books that came out during the week…today's pick goes to Fantastic Four #587.
Death in comic books has become something of joke within the industry; but it's not a joke for the publishers and certainly not for sales. A characters death can bring in two to three times the sales numbers of a single issue and bring with it new readers — one of the first comics I ever bought was the Death of Superman — so it's always interesting to me how the "death issues" are marketed. Starting with the covers.
Historically "death issues" are busy; usually foreshadowing the death or even showing the dead character, it's focus is usually morbid or sad and usually commands an emotional response or shock from the viewer, but Fantastic Four #587 was the opposite. An unknowing reader wouldn't know that that book held the death of a major character, the cover isn't morbid at all (it's as relaxed as a cover can be) and instead of focusing on the death and character in question it actually teases the events AFTER the death – The Fantastic Three. This doesn't focus on a death or an event worth mourning, instead it promotes change, gives a glimpse of the future, gives you something to think about.
Granted this cover didn't require much artistic work nor am I suggesting that it's some stroke of genius, I am however pointing out its difference from a lot of other "death issues" and tipping my hat to a bold decision for an issue that was without a doubt going to get a lot of hype.
For the sake of reference here are some notable "death issues:"
Superman #75
Uncanny X-Men #136
Daredevil #181
Captain America #25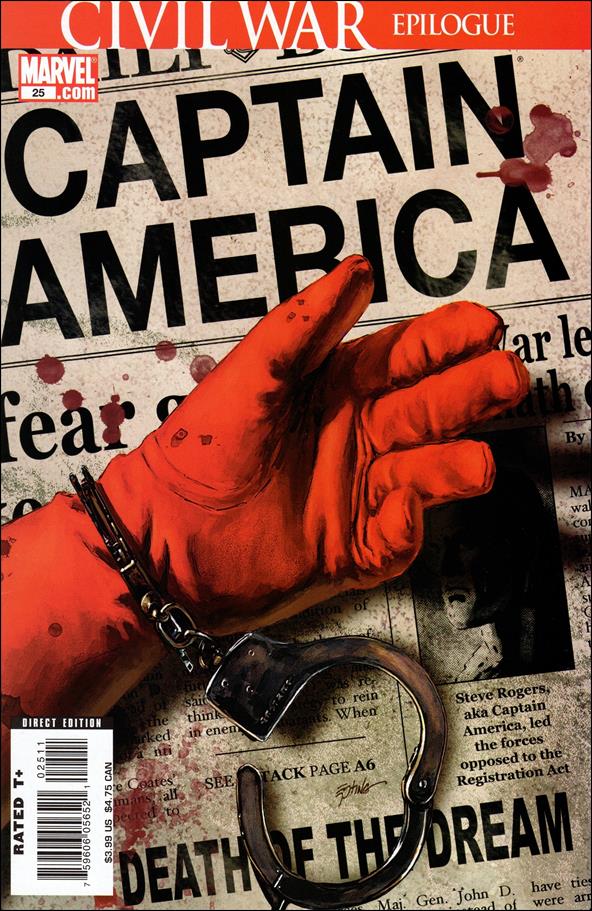 Batman #428
Wonder Woman #125
Other Honorable Mentions (click title to see cover):
Scalped #45, Neonomicon #1 Project Comic Con, Loki #4