Our "Where to Start" articles act as a guide, giving you our best suggestions on where to start on a certain character or creators work. Every article lists several books, each in the character's or creator's chronological order despite it's publication date (so the first choice is at the beginning of a characters career, the last is the furthest along). While in order each book was specifically picked as a good individual starting point; so feel free to start at the beginning, in the middle, or towards the end if you want to get caught up quickly. And if you have any more suggestions or questions just leave a comment.

Where To Start Reading: Captain America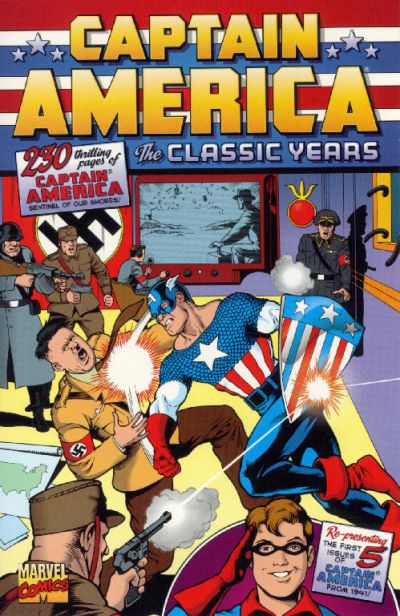 Captain America the Classic Years, Vol 1 1941
This is where it all began. The Sentinel of Liberty's first comic book appearance in 1941. We've had over 70 years of red, white, and blue action. This trade collects Captain America comics #1 – 5. See what the Cap was born to do, fight evil with no nuances or gray areas that permeate comics today.
What to read next | Captain America: The Classic Years, Volume 2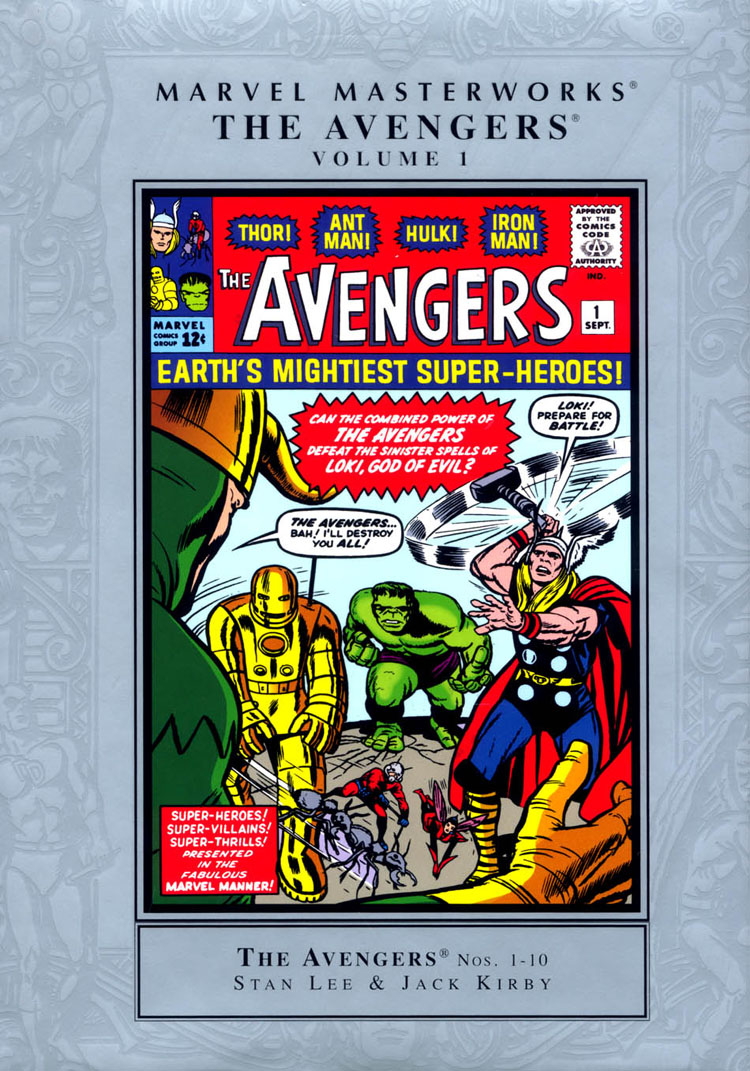 Marvel Masterworks: Avengers Vol. 1 1963
Published in 2003, this volume reprints nos. 1-10 of Avengers, originally published in 1963-1964. Captain America was revived in issue 4, and became a member of The Avengers. See, he wasn't the first Avenger.
What to read next | Marvel Masterworks: Avengers Vol. 2
Captain America: Nomad 1974
Collecting Captain America #177-186, and it's one of the most important Captain America stories of the 1970s. Steve Rogers questions what it means to be Captain America. If you think Steve bleeds red, white, and blue, no matter what, think again

What to read next | Captain America and The Falcon: Madbomb
Captain America: The Bloodstone Hunt 1989
Collecting Captain America #357-364, this is considered one of the best stories in the history of Captain America comics, Baron Zemo needs the Bloodstone to resurrect his father from the dead. I agree with the critics, this is a great story, with a variety of underappreciated characters, such as Diamondback and Crossbones. The art is what comics should still look like.

What to read next | Captain America: Streets of Poison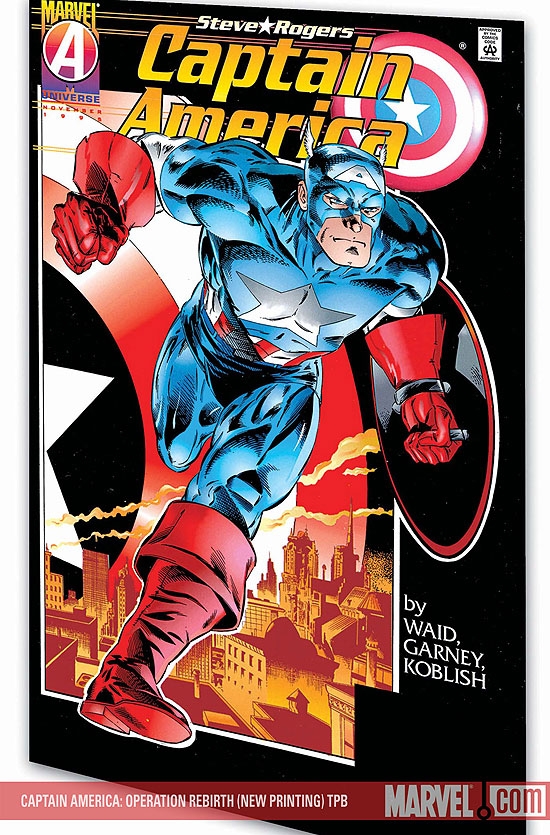 Captain America: Operation Rebirth 1995
This storyline was a major factor in reintroducing Captain America to a new generation in the mid 1990s, and it was one of the first Captain America stories that I read after the Heroes Reborn debacle, which is, regrettably, when I first got into Marvel comics. Veteran scribe Mark Waid (see the new Daredevil #1) takes the reigns.

What to read next | Captain America: Man Without a Country
Heroes Reborn: Captain America 1996
Published in 1996, four titles reverted to back to issue #1, and Captain America was one of those titles. Explaining the history of what happened is beyond the scope of this article, but any title reverting to #1 after more than 400 issues has to be mentioned, even if solely for the sake of understanding the publication history of the title itself. Love him or hate him, Rob Liefeld has indelibly placed his stamp on the comic book industry.

What to read next | Heroes Reborn: Avengers
Captain America: To Serve and Protect 1998
Mark Waid is back to take control of the Sentinel of Liberty's destiny, and some argue that his runs on the title are better than anyone's. I won't support or deny that, but suffice it to say that the Captain gets back to business, and things start to settle down in the Marvel Universe after the Heroes Reborn thing (see above).

What to read next | Captain America: American Nightmare
Avengers Disassembled 2004
Although this is not specific to Captain America exactly, it does tie in to major events that were happening in the Marvel Universe around this time. This volume is mostly a platform to launch the two Avengers titles, New Avengers and Young Avengers, but I wouldn't dismiss it, because it's essential to understand how Captain America fits into the Marvel Universe.

What to read next | Captain America: Winter Soldier, Book One & Two
Captain America: Reborn 2010
This six-issue limited series was first published in 2009, and although the series didn't live up to the hype, it's still important to know that Steve Rogers was once presumed dead and, as you know, no one is "really" dead in comics. I'm just sayin'.

What to read next | Captain America: Two Americas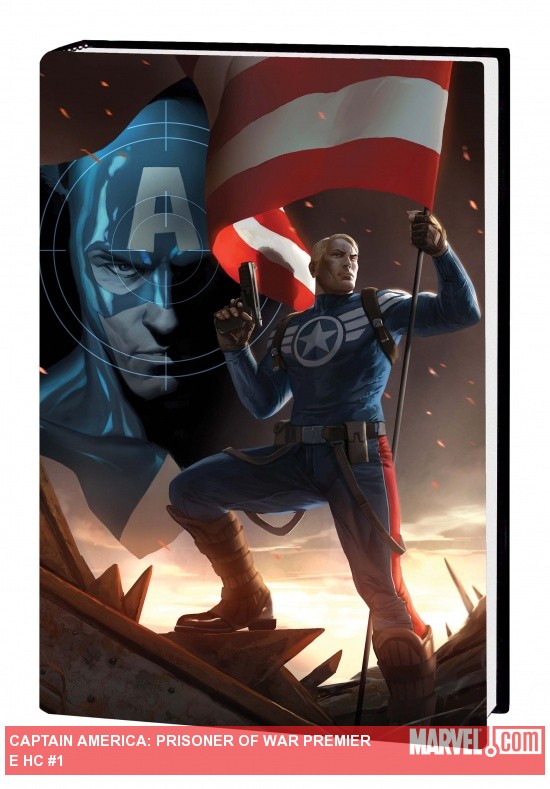 Captain America: Prisoner of War 2011
This volume hasn't yet been released, but if you want to know where we are right now, read these issues, and you'll know what the heck is going on with Bucky and Steve. We are well into Ed Brubaker's run on the title, and when it's all said and done, his just may be the best of all time.
If you have any questions or suggestions leave a comment and we'll try to help you out. Until then, happy reading!
For more visit acomicbookblog.com/tag/where-to-start-reading